Joseph Turcotte
Manager, IP & Client Solutions
M.A. Communications Studies, PhD Communication & Culture (Politics & Policy)
Overview
Joseph Turcotte is an award-winning analyst with over ten years experience researching and commenting on how intellectual property ("IP") contributes to commercialization and business success. Since 2017 he has focussed on helping inventors, entrepreneurs, creators, artists, start-ups, and small businesses recognize, protect, and commercialize their intangible assets.
He is committed to helping improve the IP awareness and savviness of entrepreneurs and businesses of all sizes. At Heer Law, he applies his deep understanding of IP, innovation, and commercialization to identify the IP needs and opportunities of potential and existing clients, helping them reach their goals and potential in a cost-effective and supportive manner.
Past Work
Prior to joining Heer Law, Joseph founded and managed a start-up and entrepreneurship consulting practice focussed on assisting clients by maximizing their IP knowledge and commercial potential. Amongst others, he worked with Indigenous cultural and entrepreneurship organizations, university associations, and leading academics as well as practitioners to identify opportunities, mitigate risk, and improve overall effectiveness.
He was previously the Innovation Clinic Coordinator at IP Osgoode, Osgoode Hall Law School's flagship intellectual property and technology law program. He helped build the Innovation Clinic into Canada's largest pro bono IP legal clinic by establishing new partnerships, securing new funding, and increasing client services.
Joseph has also led projects under the direction of internationally renowned scholars and public policy professionals. This includes working with the Canada Research Chair in Law, Communication, and Culture (York University, Toronto, Ontario) as well as being a researcher at The Centre for International Governance Innovation ("CIGI") in Waterloo, Ontario. He has managed projects with C-Suite executives from leading Canadian technology companies, former Canadian Prime Ministers and Cabinet Ministers, a Nobel Laurette, a former Under Secretary General of the United Nations, and foreign Ambassadors, diplomats, and politicians.
Education
Joseph holds a PhD from the joint York University and Ryerson University program in Communication & Culture (Politics & Policy). He completed his Master of Arts in Communication Studies at Wilfrid Laurier University ("WLU") where he analyzed the branding and marketing practices of Apple Inc. He also holds a Combined Honours Bachelor of Arts in Communication Studies & Philosophy from WLU, graduating with distinction.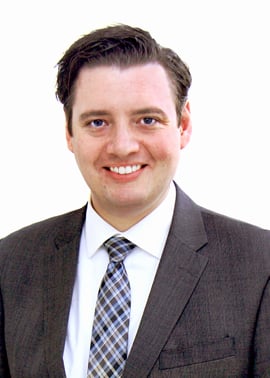 Contact
Phone: 416-546-7303
Fax: 416-352-5709